1.
The first time I went to see him in his apartment in MacArthur Park, it was an April night in 1985. I didn't really know the neighborhood; I was living on the other side of the city, in Santa Monica Canyon, although I had spent some time in the area years earlier when I first moved to Los Angeles and I often went out with friends to openings and performances at the old Otis Art Institute. The performances at Otis are some of what I remember best from those times in the late 1970s when I arrived in the city, fresh from Idaho: how riotously open it felt to see artists work so freely, with so little inhibition, like the performance artist I saw one night who sang a wildly crazy version of "It's My Party and I'll Cry If I Want To" while sticking Ritz crackers covered with Cheez Whiz to her naked body. Another time, an artist I met in a writing workshop painted his penis with a little face and delivered a soliloquy with it as if it were a finger puppet. It was the era of performance art. Body Art. Actions involving almost anything but especially, it seemed, nakedness. Only once do I remember something getting out of control at Otis, when a pyrotechnic stunt went wrong and caused a fire and we were hurriedly evacuated from a smoky room.
Years later, looking for his apartment that night on Carondelet, not far from Otis, I remember thinking how dark the neighborhood was, and how old. I passed apartment buildings that looked as if they had been there a very long time, some with their names written in beautiful neon signs on top, like the Asbury on Sixth Street near Coronado. His apartment was on a side street in a smaller complex built in the 1930s: two-story pink stucco Spanish-style, meant to resemble a little villa. He lived in back in a duplex that overlooked a busy alley. I remember how dark it felt that night walking along the side of the main building, looking for his apartment in the rear. Coming from the beach to such an old part of the city was like walking backwards into history, what Los Angeles must have felt like when it was becoming Los Angeles.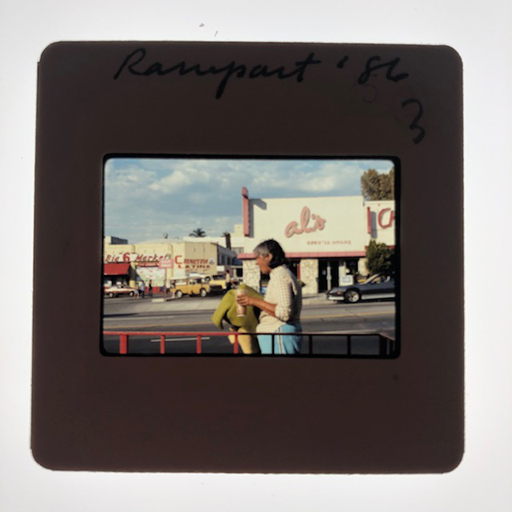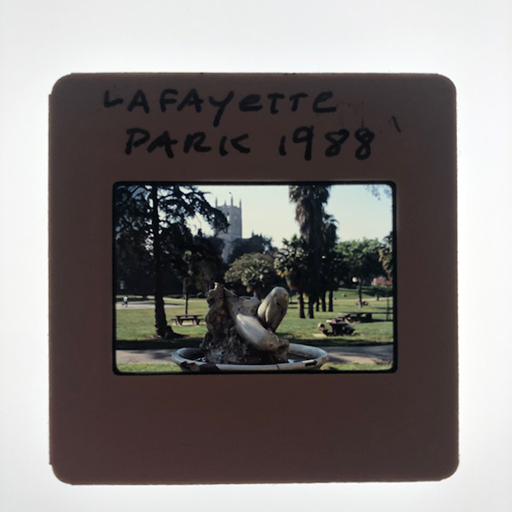 2.
We had met a few weeks earlier at the new Temporary Contemporary Museum in Little Tokyo, a benefit to raise money for a local artist. He had donated a photograph for the auction. A friend I was with pointed him out as we arrived and said, Oh, there's Anthony Hernandez, a serious photographer, a serious guy, and later, after the music had started, he walked up and asked me to dance. Oh, I thought: It's the serious artist. I gave him my number that night and later he called and invited me to dinner at his apartment where he'd been living, as I would learn, for more than twenty-five years, since he'd returned from Vietnam, where he had served as a medic in the late 1960s. He had come back to the city and picked up his camera again and started taking black and white photographs on the streets where he had grown up as the son of Mexican emigrants. At the time, I had just begun to publish my first stories in small magazines. He was an established artist who had been photographing his city for many years. What I did not know that night was that less than a year later, we would marry and I would move into that apartment on Carondelet in MacArthur Park where we would live together for the next 32 years, until a dishonest new landlord drove us out. By that time, we had both sunk deep roots in the neighborhood, and it would show up over and over again in our work.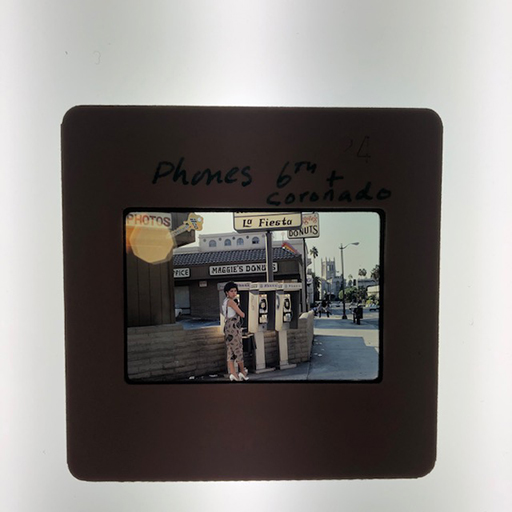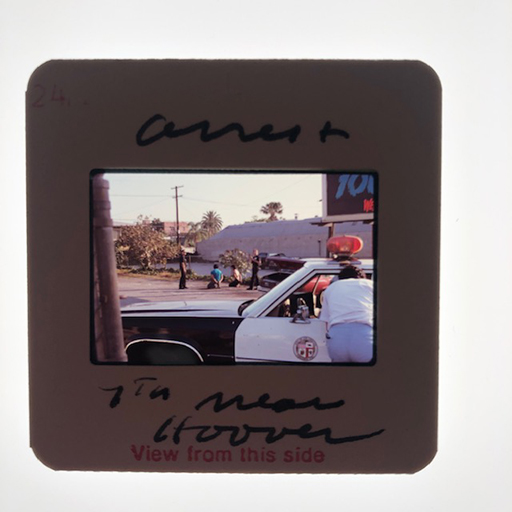 3.
There was a time when MacArthur Park was regarded as one of the most elegant areas of the new city of Los Angeles, located at its western-most edge. Originally known as Westlake Park, it had been developed in the 1880s, transformed from a stinking marshland used primarily as a garbage dump, into a beautiful 35-acre recreation area. By the early 1900s, Westlake Park had become the most popular open-air resort in the city, built around a lake, with palm-lined paths and a cactus garden and an architecturally stunning two-story Victorian boathouse that featured an elaborate staircase, which flowed down to the water where wooden canoes and rowboats and little sailboats could be rented for a tour around the lake. Graceful promenades, fashioned in the manner of grand parks in Europe, wound through the landscape, and a series of bandshells offered free outdoor concerts and dances. Some of the city's most influential citizens, including Harrison Gray Otis, Ida Hancock, and Gaylord Wilshire, built mansions adjacent to the park. Westlake became Los Angeles's new exclusive neighborhood, but the park was easily accessible to all via the streetcar. For forty years, Westlake Park flourished, in a city that had few public parks. Raymond Chandler enjoyed walking there with his wife Cissy—they made their first home together in the area in 1920. 
Then, in the 1930s, with automobile culture burgeoning, a decision was made to route a new wide boulevard through the heart of the park. In spite of deep resistance, the cars eventually won out, as cars always win out in Southern California. The lake was drained, massive amounts of earth moved, hundreds of birds and wildlife displaced, the ecosystem disrupted, and now a wide river of concrete, Wilshire Boulevard, bisected the park, changing it forever. By then, the richer residents had moved west. The park lost not only its physical integrity and its prosperity, but, in a final blow, it also lost its name. Thanks to a campaign by William Randolph Hearst, who wanted to promote General Douglas MacArthur for president, the park was renamed in 1942, and a statue of the general was erected in front of a reflecting pool dotted with concrete lumps meant to depict the islands of the Philippines. Thus, the General Douglas MacArthur Park was born, and it pursued a disheartening and precipitous decline over the decades to come.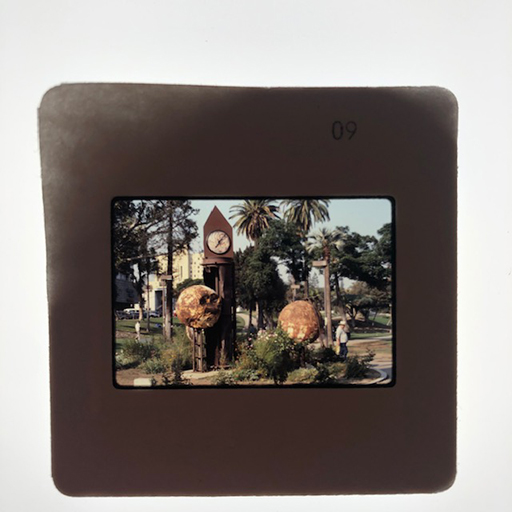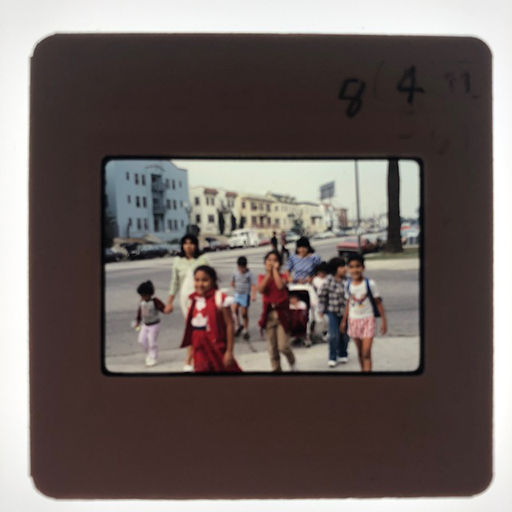 4.
By the time I arrived in the 1980s, MacArthur Park had become one of the most crime-ridden and densely populated districts of Los Angeles, a first stop for newly arrived emigrants, a place to find fake IDs and other illegal items, an impoverished neighborhood that would in the late 1990s become known for the Rampart police scandal, in which officers from the LAPD's anti-gang unit boldly harassed the community's largely Hispanic residents, stealing and planting drugs, extorting and terrorizing and abusing the population until an investigation exposed their criminality and shut them down. Some seventy officers were ultimately implicated, making it the largest police scandal in American history.
I used to walk the neighborhood a lot. I'd see the cops in their mirrored sunglasses standing on the Rampart Boulevard sidewalk near Tommy's hamburger stand, smoking cigars while frisking some teenager, looking for the drugs they would steal or plant. I walked between MacArthur Park and Lafayette Park almost every day, strolling Sixth Street past the old Elks Building and the Big 6 Market, where I shopped because the fruit was always ripe, and the tall apartment buildings with the lovely neon signs on top. I got to know a group of homeless people who lived in the park, especially a sweet man named Tommy and his dog Lady. Tommy limped badly, the result of a childhood accident. He'd been a short-order cook in Canada before ending up on the street. Over the years, I took him to the county hospital when he developed skin sores, gave him money and food, helped him find homes for the puppies Lady birthed in the park, and felt relief when a woman who worked in the neighborhood invited him to live in her house in Watts in exchange for his cooking. I continued to visit him there. 
Not long after I moved to Carondelet, I joined a swim club at the old Ambassador Hotel and rode my bike to and from the pool. When I finished writing for the day, I'd swim laps and afterward use the sauna, feeling for a while like I'd entered the glamorous world of a much older Los Angeles. The gardens were still thriving and although the hotel was in decline, it was a beautiful place with its Mediterranean styling and rich history. I began carrying a 35 mm camera and would take pictures on the street as I biked to and from the pool, cutting through the park. I was learning to see the city in a different way because of Anthony's street pictures. I was learning how to look, how to observe. I photographed public statues, like the marble male nude figure in Lafayette Park, which I shot over a period of years, watching as it lost first its head, and then its torso, leaving only a perch of folded legs. I took pictures of families and couples, made portraits of people on the street or waiting at bus stops. (Bus stops had been a subject of Anthony's since he began making his large format black and white Public Transit Areas photographs in the late 1970s; they feature also in his most recent Screened Pictures.) 
Then, in 1989, the Ambassador closed, the casualty of a "changing neighborhood," and two years later, Donald Trump bought the site, planning to tear down the hotel and replace it with a 125-story tower that was never built. The hotel was largely demolished in order to construct six schools on the site—schools that would be named after Robert F. Kennedy, who had made the Ambassador his headquarters during the 1968 California presidential primary, only to be shot there by an assassin.
After the Ambassador closed, I found another swim club not far away at the old Sheraton Townhouse across from Lafayette Park. It was a hotel where a lot of European travelers used to stay, and I swam there, in a beautiful pool surrounded by lush gardens. Mostly, I saw only the hotel guests, like the members of the Russian ballet troupe with whom I chatted in the sauna. Then that hotel too closed in the aftermath of the unrest that erupted following the police beating of Rodney King, and my MacArthur Park swimming days ended.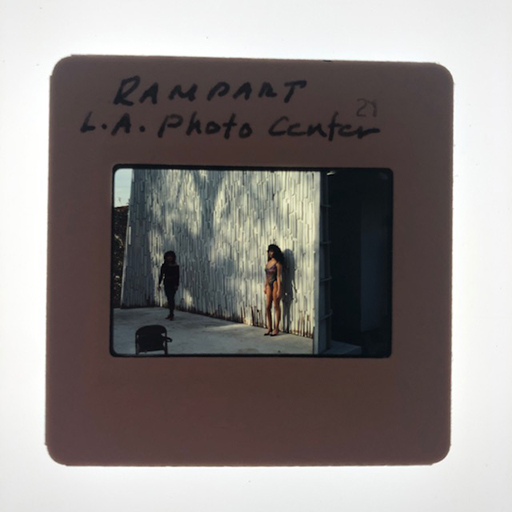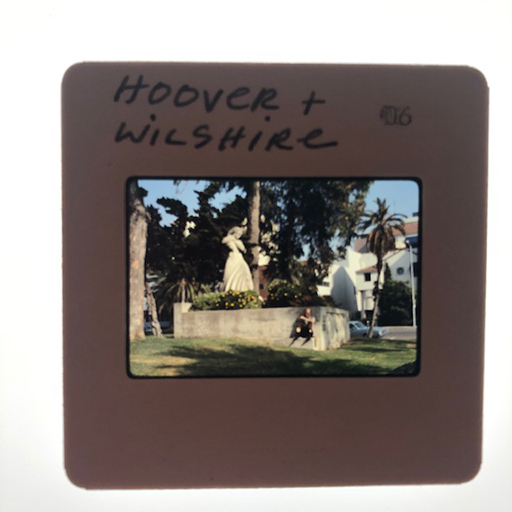 5.
When I first moved into the neighborhood, I loved to go to Bullock's Wilshire, the old art deco department store on Wilshire Boulevard, once the city's premier shopping location. There was a grand old tearoom on the top floor, presided over by a flamboyant maître d', and I would meet friends there for lunch. We liked to dress up and wear hats, the way the ladies did in the 1930s and 1940s when the store was a glamorous spot. "Matron" models roamed around at lunch time, showing off the latest upscale fashions. The hat department downstairs had one of the best selections anywhere in the city and we often stopped there to try things on, although the matron who ran the department knew we weren't serious buyers and could hardly hide her disdain. In 1993, Bullock's Wilshire closed, another loss to the neighborhood. 
Nobody came here to shop now, let alone to dress up for lunch.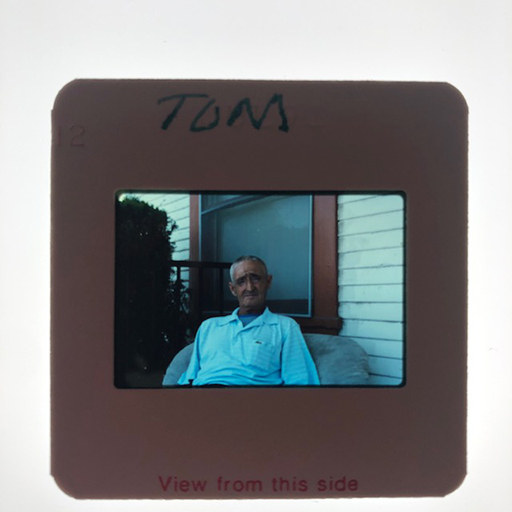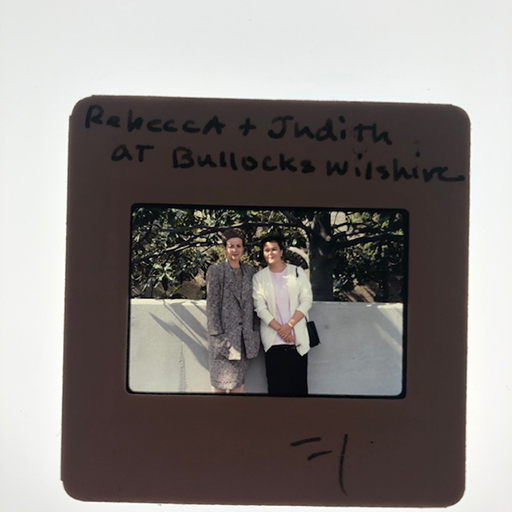 6.
There was a grand old house on the corner of Third Street and Lafayette Park Place that I admired. It had a rose garden where flowers still bloomed every year although the house itself had long since been abandoned. I often slipped inside the gate and cut roses from that garden, feeling as if I were pruning them for an absentee owner while creating an amazing bouquet for myself. I never saw anyone, not even in the guest quarters above the old carriage house in back. Somehow the house hadn't been vandalized even though it was empty, and one could still appreciate its stately beauty, the leaded windows and carved front door, the second story balconies, the graceful craftsmanship. It had a huge porte cochere protecting the front entrance, like the one Raymond Chandler describes in The Big Sleep when his detective Philip Marlowe visits the corrupt district attorney. This was the sort of mansion that used to line Lafayette Park Place, but now it was the only one left. The rest had been demolished, replaced by nondescript apartment buildings. Then, with astonishing swiftness, the old house was razed, and the magnificent old pine trees and rose garden destroyed as well. The true story of MacArthur Park is the story of what has been subtracted. A park desecrated, cut in half. A graceful boathouse and lake destroyed, reduced to a fetid body of water. Great hotels closed. Buildings abandoned. Otis Art Institute departing for less blighted ground in 1997. And all the old neon signs gradually going dark, letter by letter, over the many years of decline. 
You reach a point when so much is behind you. As a city. A person. The places you knew are either gone or unrecognizable.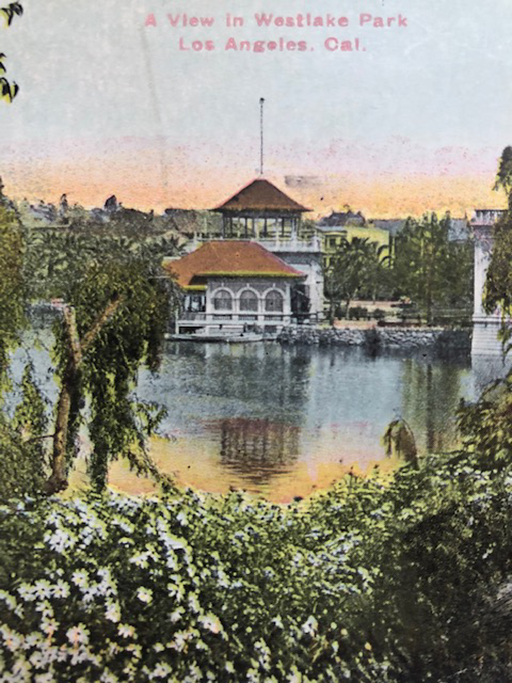 7.
There is a phrase in a film about the writer W.G. Sebald that has always called out to me: The afterlife of detritus. It could describe the massive sculpture by the Los Angeles artist George Herms, erected at the western end of the park in 1987, just across the street from Otis. Called "Monument to the Unknown," Herms's sculpture is comprised of a tall rusting metal clock tower with its hands frozen in time, surrounded by three enormous rusting metal balls. It looked like detritus when it was newly erected and it seemed out of place to me then, a brutish installation in a park that had already lost so much beauty. This was during the time when a police substation had been created out of a shabby little cinderblock boathouse—the elegant Victorian one having long ago been destroyed—so cops could constantly monitor crime and gang activity. But looking at the Herms sculpture now, I can't help but think that it appears to have grown into itself and become more appropriate for the site. It has worn into the times.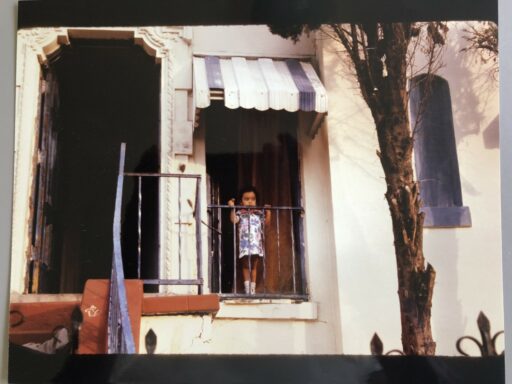 8.
O, as it turns out, is usually the last letter to disappear in those old neon signs that remain perched atop so many older buildings in the neighborhood. It was the final letter to stay lit in the sign above the Strathmore Hotel on Hoover and Rampart, and also the last to fade on the Sheraton Townhouse sign after all the others had died. O Townhouse! I used to think, looking up at it, remembering those lovely times when I swam in the pool there, mingling with tourists, sunning myself on a chaise, feeling as if I, too, were enjoying a little vacation. Later I was given a color photograph in exchange for writing an essay for a catalogue of work by the Los Angeles photographer Richard Miller, who shot a very young Marilyn Monroe floating face up in that pool in March of 1946, when she was still using the name Norma Jean Dougherty and working as a model. The print hangs in my house, reminding me of other times. To swim in that pool was to feel like a visitor to an old world L.A. 
Anthony made many photographs around MacArthur Park but one of my favorites is a black and white picture of a man adjusting his tie while looking into his reflection in a store window on Alvarado Street. It was taken in 1970, just a few years after the song "MacArthur Park" was recorded by Richard Harris and became a hit. The lyrics can still dazzle me with their mystery. That cake left out in the rain. . . for which we'll never have the recipe again. It's a line that haunts. It could be a lament for a lost love or the end of a world as we know it. Punctuated as it is by the wailing refrain of Oh no! Oh noooo! it has a disturbing immediacy. 
The statue of MacArthur is where some of the most hardcore residents of the park are found, camped in front of the general's rigid figure: those little islands of the Philippines have all cracked and crumbled in a dry reflecting pool that has reflected nothing for many years, deprived of water and of care. The interior of the old bandshell is blackened from the cooking fires of the homeless, who leave messages for each other scrawled on the domed walls. Fuck you Carlos. Nobody cares and that's too bad. When did you call your mother the last time? And what happened? No one plays music here anymore or holds dances. The park is crowded with tents, the free food lines are long, and the trash bins overflow as if no one can be bothered to keep up with the garbage. Try to imagine the place as it once was, and then adjust the picture to what it has become, and nearly a century and a half of Los Angeles history will pass before your eyes and you too might find yourself thinking of the afterlife of detritus.
MacArthur Park: A Portfolio by Anthony Hernandez