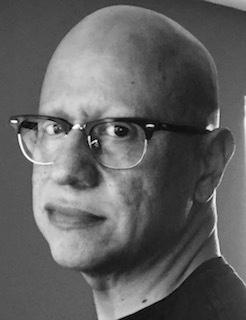 Alex Espinoza's work examines the lives of people on the margins. The Five Acts of Diego León features a mix-race actor working his way up from Revolutionary Mexico to Hollywood stardom; Still Water Saints revolves around the owner of a Mexican folk remedy shop, as well as meth addicts and sex workers on the fringes of Los Angeles; and the recent nonfiction book Cruising: An Intimate History of a Radical Pastime explores the longue durée of queer sexual practices. Espinoza excels at deep interior portrayals of people on the edge, and "Fool Rush" is no exception: "I can't help it," Mark said. "I got an illness. An incurable disease."
"Fool Rush" was published in The Southern California Review in 2012. Nicole Antonio was the editor-in-chief. 
A NOTE ON THE SOUTHERN CALIFORNIA REVIEW ARCHIVES
Founded in 1984, The Southern California Anthology (later The Southern California Review) played a crucial role in the literary ecology of Southern California. Under the leadership of Ann Stanford and James Ragan, the SCR was for many years the literary journal of USC's Masters of Professional Writing Program and was edited and managed by students, with assistance from faculty advisors. Air/Light editor David L. Ulin was faculty advisor during the journal's final years. The journal published writing by nationally renowned writers including Nikki Giovanni, Susan Orlean, Dana Johnson, W.S. Merwin, Hubert Selby, Jr., Marge Piercy, Emily Rapp Black, and many, many others.
Though SCR ended in 2015, we see Air/Light as part of the tradition of bringing the perspective of Southern California to the national and world literary stage. We're thrilled to be able to digitize and host the complete run of the Southern California Review as a publicly-accessible online archive. We're still in the midst of this project, but we'll continue to publish more archival finds as we move forward.
Also, a special thank you to the editors of the Exposition Review for preserving and helping us acquire the archived issues of Southern California Anthology/Southern California Review.