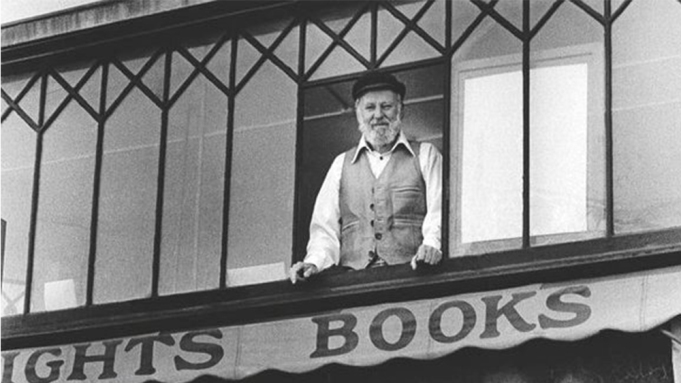 In memory of Lawrence Ferlinghetti, who died on Monday, February 22, 2021, we're presenting a poem from the archives of the Southern California Anthology, whose archives we're currently digitizing.
Ferlinghetti was a central figure in the Beat and San Francisco Renaissance and giant in the world of letters. As a poet, Ferlinghetti established himself with his 1958 collection A Coney Island of the Mind (New Directions). He would go on to publish dozens of other volumes. As a bookseller, Ferlinghetti co-founded City Lights Bookstore in San Francisco's North Beach in 1953. City Lights was the country's first paperback bookstores and quickly became a hub for the literary counterculture in the Bay and across the country up to the present. And as a publisher, City Lights Books was an early publisher of Beat poetry, including Allen Ginsberg's Howl, which led to Ferlinghetti's arrest on obscenity charges. City Lights continues to publish cutting-edge fiction, poetry, and nonfiction. Ferlinghetti shaped the modern landscape of American literature and leaves us with a legacy that we'll feel for many years to come.
"The Sea is Calm Tonight" was published in The Southern California Anthology volume 11 in 1993. The editors were James Ragan, Penny Barker, and Sarah Luck Pearson.